If you're a longtime member of this board, you'll remember this bike from my old ride reports. I still love her, but I'm ready for something new - and she deserves to be ridden more. It's with mixed feelings that I present for sale...
2011 BMW F800R
$5,200 OBO

History
• 18,193 miles. Mileage will increase slowly, as I plan to continue riding it periodically.
• One owner. Was a demo bike prior to purchase. Purchased from South Sound BMW.
• Always garaged
• All service done by South Sound BMW or two friends who are submariners (very exacting mechanics)
• 1 slow-motion driveway tip-over. My foot slipped on the gravel when I was stopped, and I didn't have the strength to hold it up.
• 1 low-speed (5-10 mph) down. This was after the engine guard was installed. There is scuffing on the engine guard and the back of a mirror but no other damage.
From the Factory with…
• ABS
• Heated grips
• Onboard computer
• Auto-cancel turn signals
• Accessory socket
• 90-degree valve stems (it's the little things!)
• Under-seat fuel tank (low center of gravity)
• Steering damper
• Dual Brembo brakes
• Tire pressure monitor (needs special monitors in the tires, but the computer is set up for it)
• Lap timer
Additions
• Techspec Tank Pads
• Puig windscreen
• Wunderlich engine guard
• Wunderlich hand protectors
• Wunderlich dash mount
• Throttlemeister heavy bar ends/mechanical cruise control
• 520 chain conversion, down a tooth
• Replaced under warranty:
o New fuel pump
o New potentiometer
o New left and right switches
• Note: The phone X mount, radar detector mount, Kriega bag straps, and battery tender dongle are in the photos, but I plan to remove them at time of sale.
[IMG]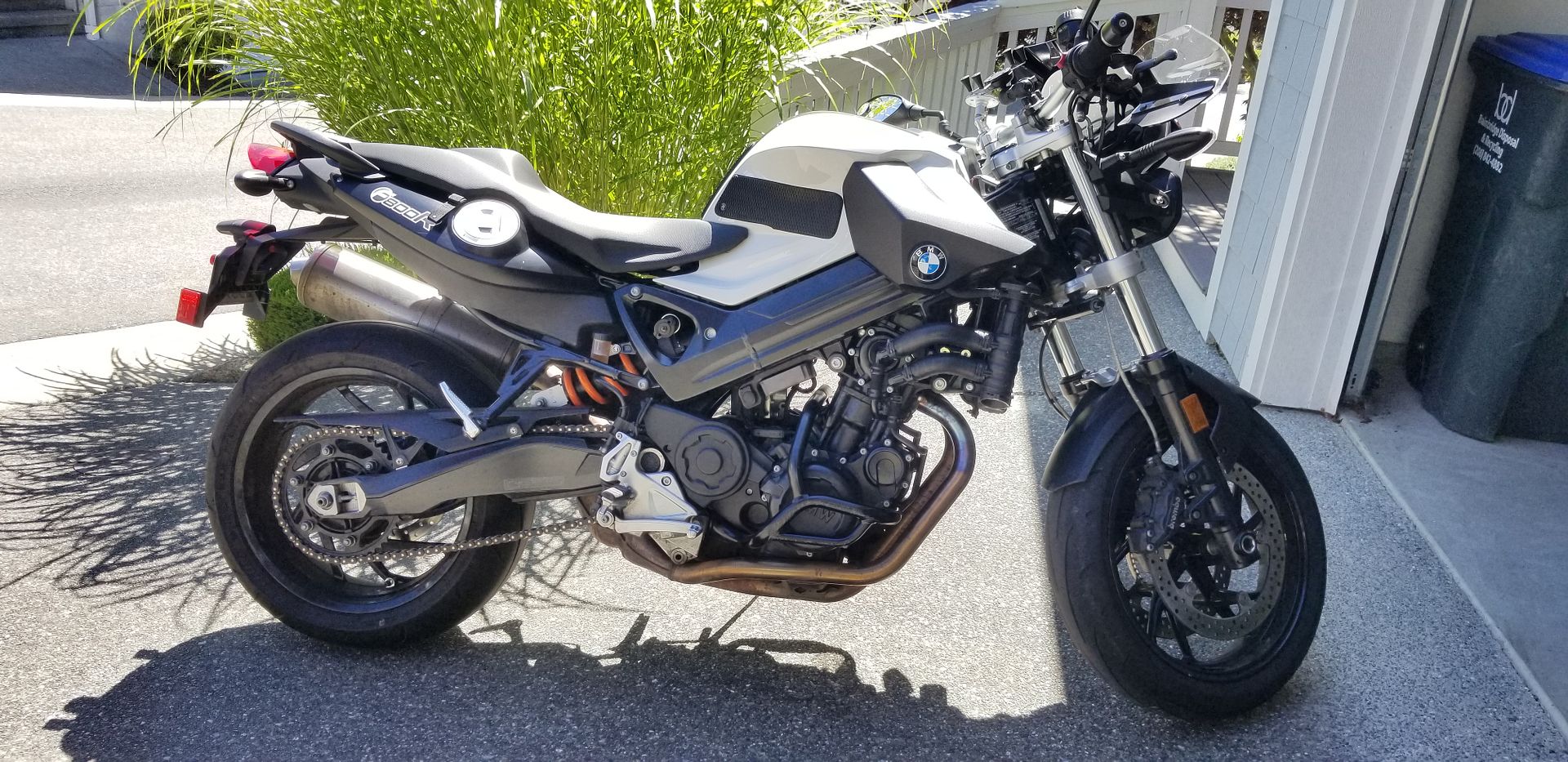 [/IMG]
[IMG]
[/IMG]
[IMG]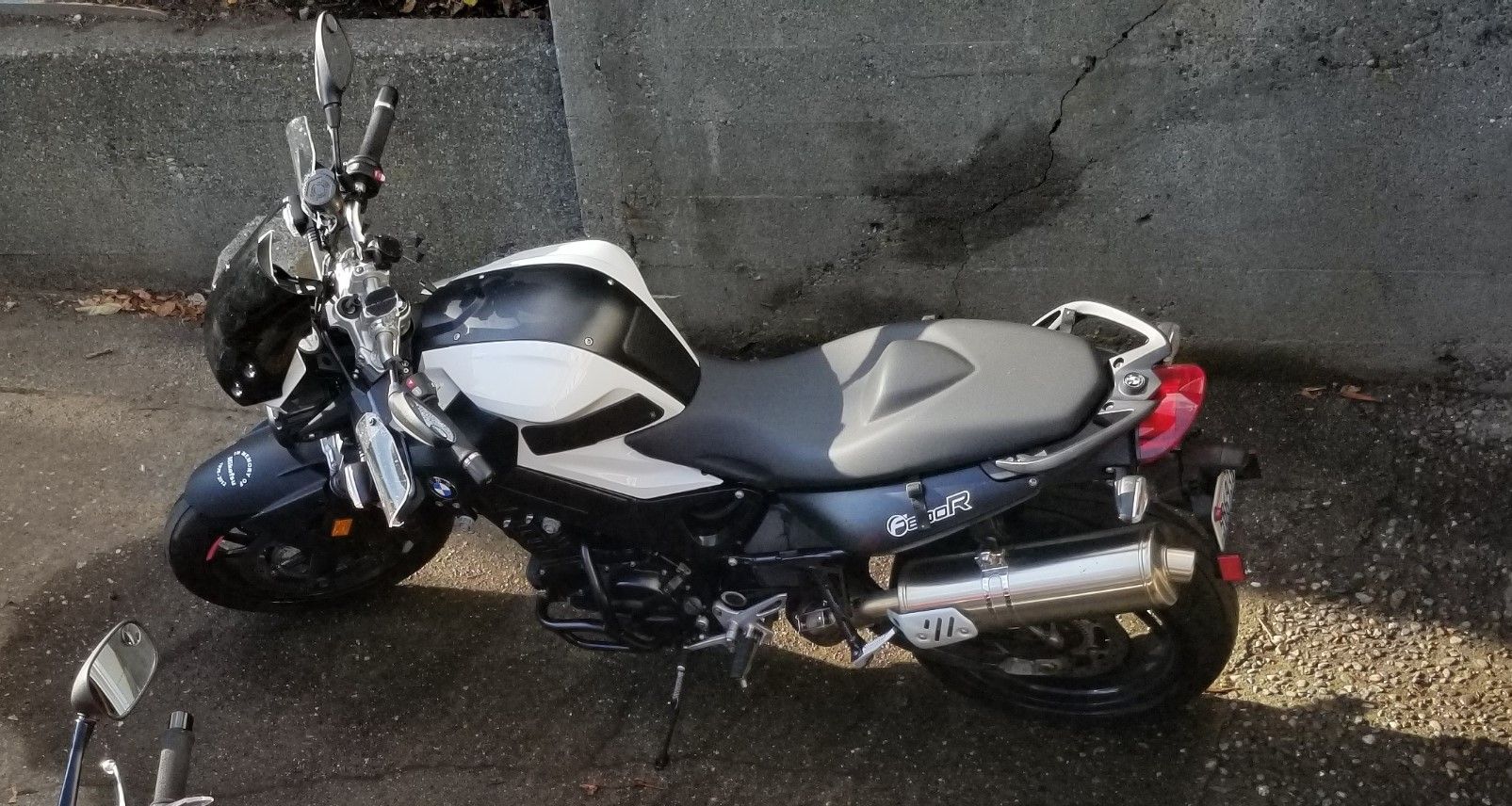 [/IMG]