A couple of buddies and I went down to an ADV rally last weekend put on by Giantloop, those guys who make the big donut shaped ADV luggage. It was held at Crystal Crane Hot Springs outside Burns, OR in Eastern OR. We headed out Thurs night with bikes in the truck to Portland, where we stayed overnight and picked up another guy. We headed for Bend to park the truck Friday and found an amazing Amish bakery in Madras on the way!
We parked the truck at a friend's in Bend and headed for Burns. We had a KTM 690 Enduro , a Husky 701, a Yamaha WR250R, and my trusty XR650R. It was mostly high speed gravel through increasingly desert like conditions, but we did take some interesting dead ends. My bike was running rich because the saddle bags blocked my intake and we all started worrying about range, so we jumped over to Hwy 20, just as I went on reserve. I practically coasted into Riley, OR, a one gas station town!
We made it the rest of the way and logged just over 200 miles by the time we reached the Hot springs. There were about 100 riders and Giantloop put on a great party with a BBQ truck and several kegs! The hot springs consisted mostly of a large pond of mineral water at about 102 degrees, which really felt great after a long day riding.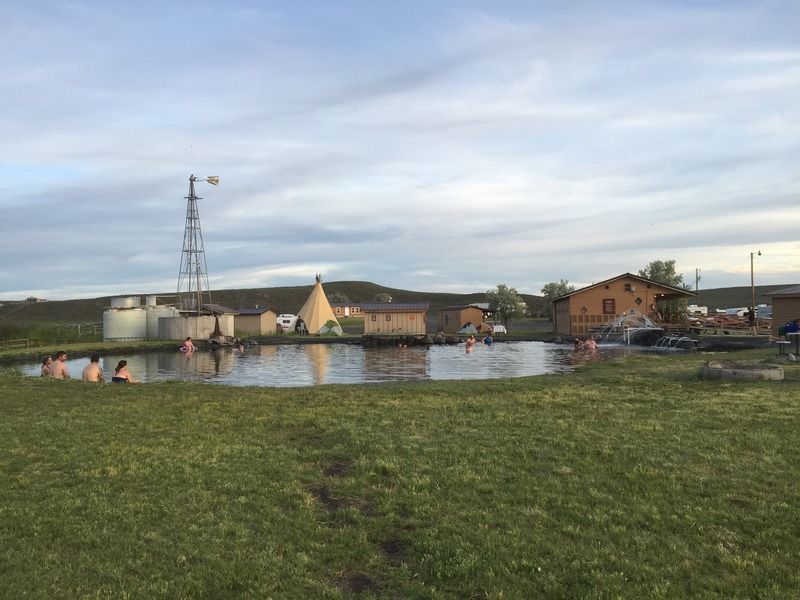 Sat morn we headed out for a big loop across a mountain ridge and up a large mountain lookout. We had a few flats, but nothing serious and no serious crashes, so a great day overall, but only a little over 150 miles of mostly dirt.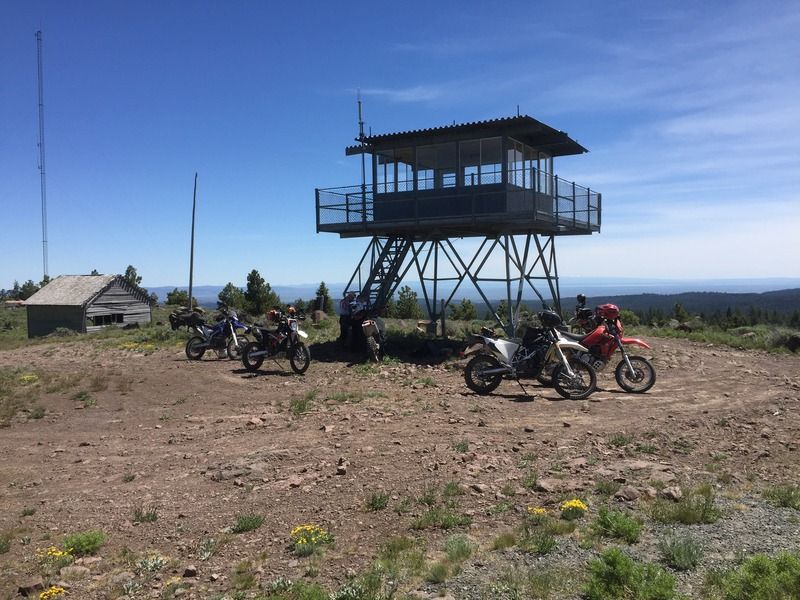 We were really lucky as the weather was not as hot as Portland or Seattle got, just low 90s. Sunday we packed up, well only everything we didn't hand off to Whitney of Ride First school to haul back in his van
. Then we headed back to Bend on some really fast gravel, then got into some rolling hils of desert. I learned the hard way about barbed wire gates, but the impact wasn't too bad and just broke my SPOT mount and tore the speedo wire off. Another 200 mile + day and we were then driving back to Seattle. It was a great event with great people and looking forward to doing it again next year!